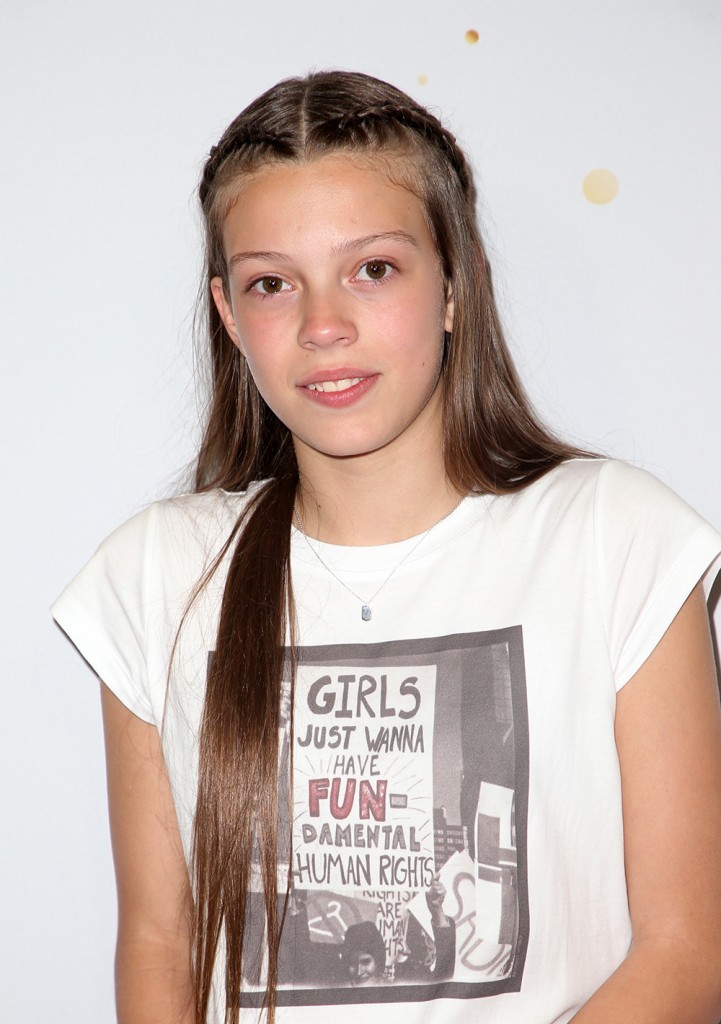 I have been watching America's Got Talent since it first came on the air 13 seasons ago. A couple of things I could completely live without on the show are kids and singers. That being said, I kind of like Courtney Hadwin. The 14-year-old singer from County Durham, England is the closest thing to a reincarnation of Janis Joplin that we've probably ever seen. She was awarded judge Howie Mandel's golden buzzer during auditions. On Tuesday night's semi-finals, Courtney rocked the house with her take on the Steppenwolf song "Born to Be Wild," compete with her trademark dance moves and screams. Her performance was good enough to land her a spot in next week's finals.
During the judge's critiques, Howie called her performance "amazing" and asserted, "My prediction is you're going to be the winner." Simon Cowell called her "a bundle of excitement" and her performance "raw and messy." He added, "I saw you at the beginning of the show, shaking like a leaf and then you come out on stage and turn into a maniac. That's why I absolutely love you." Heidi Klum said she was "authentic and original" and praised her for bucking convention and signing "gritty rock 'n' roll." Even Mel B. had positive feedback for the singer. Despite noting her nervousness during the performance, she said, "There's no doubt, you're just out there and I love it." After hearing the comments and taking in the adoration from the audience, Courtney told host Tyra Banks that "I can't believe I've gotten this far, I just can't believe it."
Having Courtney as a contestant has brought a little controversy to the show, as fans found out that she had previously appeared on The Voice Kids UK (where she sang a killer version of Tina Turner's "Nutbush City Limits") and made t to the finals. She also played the role of young Cosette in a production of Les Miserables in her home country. Although some fans aren't happy, Courtney isn't breaking any rules. Heck, the creepy illusionist Sacred Riana, who was kicked off earlier this season, won Asia's Got Talent in 2017.
Another thing, despite the show being called America's Got Talent, there have been acts featured from around the world, including Japan, Dominican Republic and even Australia…I mean, Germany. Hey, and when you've got Sharon Stone on your side….
.@CourtneyHadwin, 14 year old wunderkind – you go girl!!🧡🙋🏼‍♀️ @AGT #AGT https://t.co/mO1MWyUP4u
— Sharon Stone (@sharonstone) August 15, 2018
A spokesperson for the show told Good Housekeeping that everything was on the up and up with Courtney taking part in the competition, stating, "International acts are eligible to participate in the initial AGT auditions on visitor visas. If selected to proceed to the program live shows, AGT works with acts to secure appropriate performer visas which give acts authorization to perform throughout the series." So, there.
I think we all know that "reality television" is kind of a …read more
Source:: Cele|bitchy
(Visited 3 times, 1 visits today)