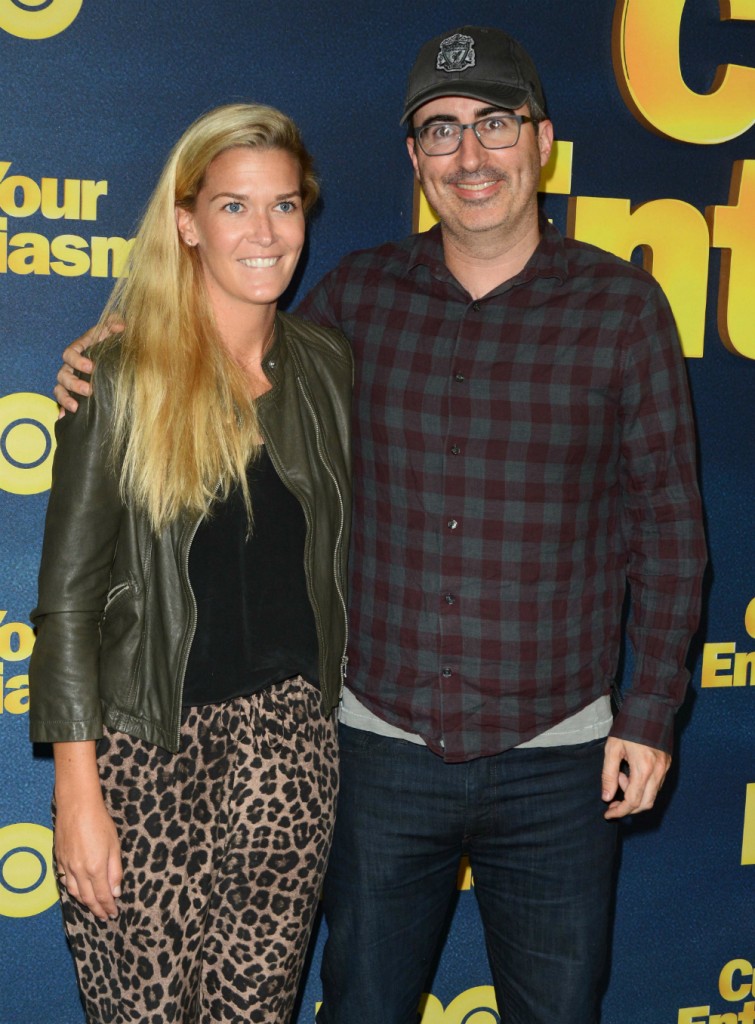 Hey, @blockbuster! Come and get it! pic.twitter.com/C8Cd85pWD8
— Last Week Tonight (@LastWeekTonight) April 16, 2018
We talked last week about Russell Crowe's Art of Divorce auction. Among the items sold were various bits of movie memorabilia. Arguably the most interesting item: his leather jockstrap from Cinderella Man. The item was expected to fetch a couple of hundred bucks but ended up being sold for $7,500. Many of us wondered who would pay that much for it and what in heaven's name were they going to do with it? Well, now we know: John Oliver bought it along with several other pieces and intends to give it to the last Blockbuster in Anchorage, Alaska. That is, if they claim it:
(If that's been taken down, you can see a clip at The Hollywood Reporter)
For those who can't watch it, John discussed that there are four independently owned Blockbusters in America even though the chain filed for bankruptcy in 2010. Of those four, three are in Alaska, which John theorizes has to do with internet coverage being sparse (his words). So, he bought all this stuff for around a reported $10K and offered it to the Anchorage store so they could house a mini memorabilia museum to attract customers. He finished by saying, "If we do not hear from you in the next two days, I know a transportation museum in Scranton, Pennsylvania that could make room for a new exhibit." I'm not sure why the other three Blockbusters wouldn't have benefited from it but it matters not because Anchorage, of course, has accepted. The manager is very excited and just as clueless as we are as to why John made this overture.
As Vanity Fair pointed out, John loves to get his bosses to "fund extremely silly stuff," especially when he can make a point. In this case he's pointing out the injustices of the tax loopholes for corporate America. You can tell he's clearly enjoying this and stunts like this are part of the reason people watch him. Between the auction and this, I'm getting a whiff of Rich People's Games but apparently the Anchorage Blockbuster store has already seen an interest in their new collection so huzzah to all, I guess.
Thanks to You me everybody on Twitter for directing me to the story.
Photo credit: Twitter and WENN Photos
Source:: Cele|bitchy
(Visited 3 times, 1 visits today)