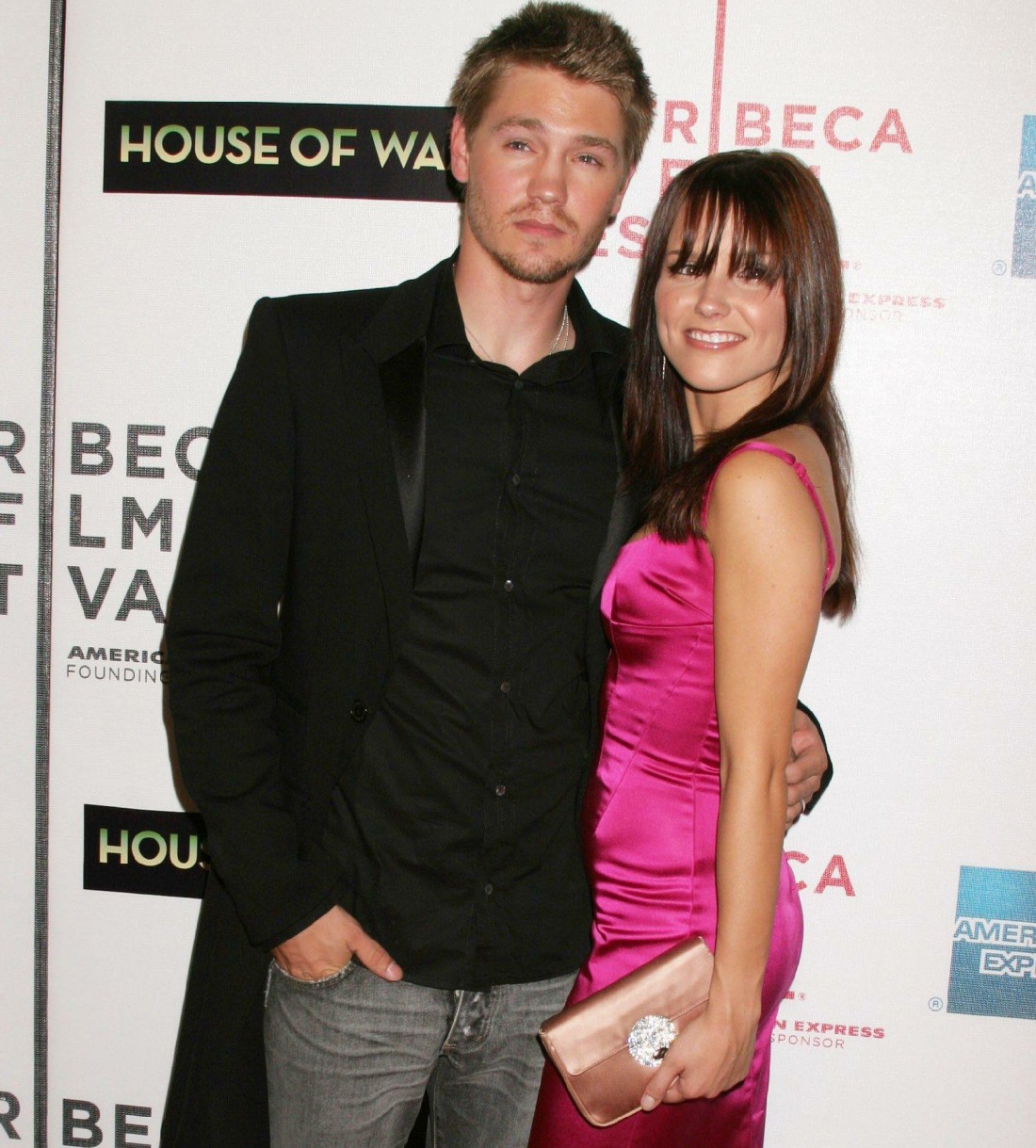 I was too old for One Tree Hill – I don't think I've ever watched it? But I'm generally aware that there were a lot of scandals and gossip around the cast members. At one point, Sophia Bush and Chad Michael Murray got married – they were something like the TV-version and precursor to K-Stew & R-Pattz. People shipped their characters and people were happy that Bush and Murray were together in real life. The marriage was short-lived though. Murray and Bush divorced within five months of getting married, but only after Bush tried to get the sh-t annulled because of "fraud." That happened in 2005-06. Anyway, all of these years later, Bush is still being asked about what went down. She was being interviewed by Andy Cohen on his SiriusXM show, and this is what she said about it:
"Everybody's been 22 and stupid…It was not a thing I actually really wanted to do," the actress said, talking about the marriage.
"I don't understand because if you didn't want to get married, how do you get to the point of being, like, talked into it?" Cohen asked.
"Because how do you let everybody down," Bush said. "And how do you- what's the fight and when you have bosses telling you that you're the only person who gets a person to work on time and 200 people either get to see their kids at night or they don't because our days start on time. Life is always loaded. What the public knows ever is never- it's not the tip of the iceberg. Hilarie [Burton] and I used to laugh and we were like, 'If we had a behind-the-scenes show, the drama would be so much f–king better than the drama that the writers write.' I get why you ask, but it's like, people won't let it go."
[From E! News]
I get what she was saying – she was 22, on a wildly successful show and in a relationship with a guy who had some issues. She was told by everyone that marrying the guy would be great for her career, great for the show, great for the fandom. But she didn't listen to the voice in her head that it was all going to end in disaster. Fair enough. But Chad Michael Murray had some sh-t to say about this:
In a statement to PEOPLE, Murray's rep said the "story is ludicrous. Chad conducts himself in a completely professional manner and would never marry for any reason but love. Thirteen years since his divorce from Sophia, he has a very happy family life with his wife and children. He has completely moved on and doesn't feel the need to engage in this type of behavior."
[From People]
Overreact much? Good God, when was the last time anyone even mentioned Chad Michael Murray? He must have a Google Alert and his "spokesperson" (who is just CMM in …read more
Source:: Cele|bitchy
(Visited 6 times, 1 visits today)