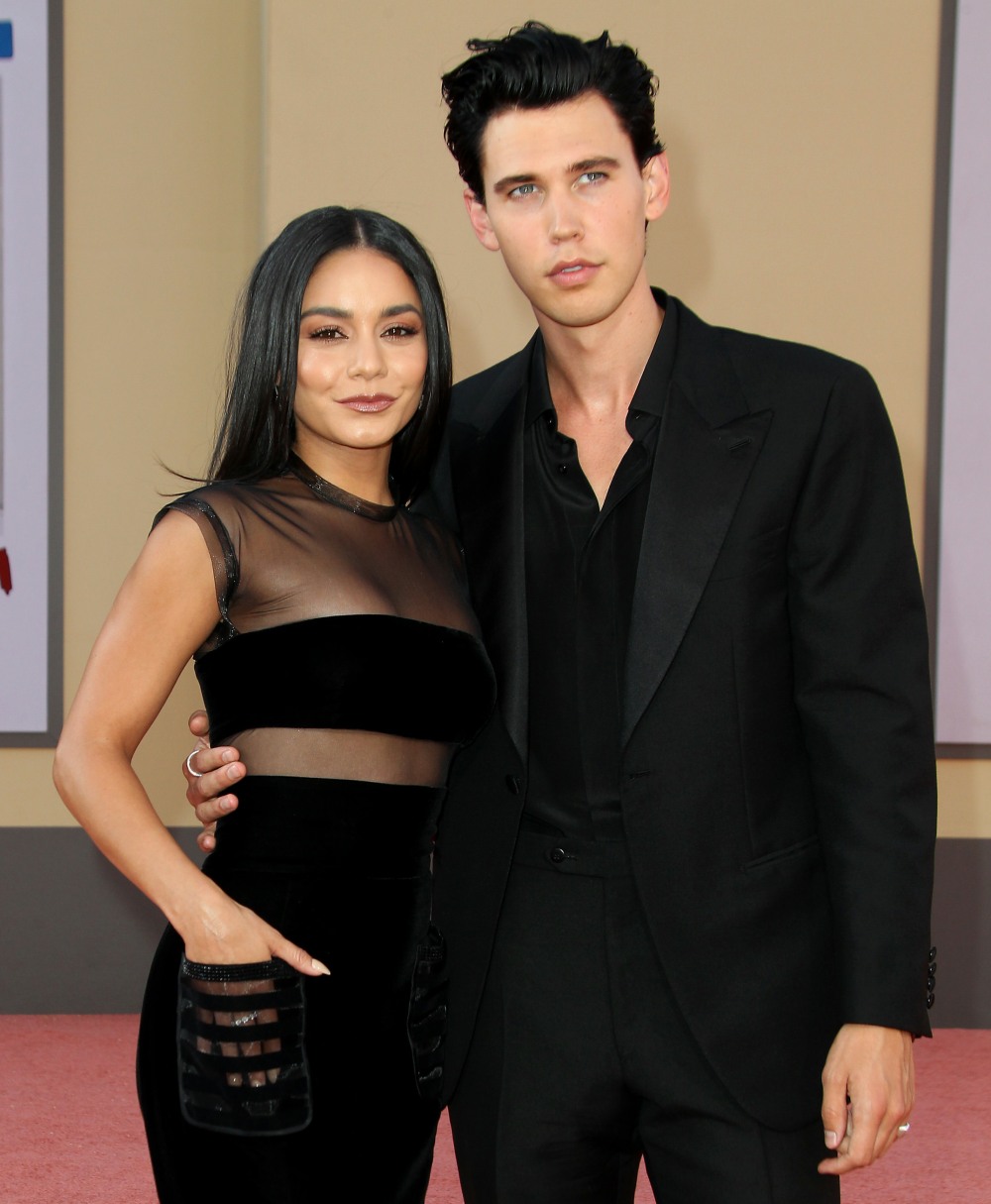 Because I am OLD, I never really cared much about Vanessa Hudgens. I hate-respect the way she's managed to work consistently and how she transitioned from Disney girl to Netflix-holiday rom-com woman. But beyond that, meh. As it turns out, Vanessa was in a relationship with the same dude for NINE years? That's crazy. Her boyfriend was Austin Butler, whose name I only learned last year when he was cast as Young Elvis. And now they're over, just like that.
It's the start of something new for Vanessa Hudgens: She and boyfriend and Austin Butler have split after more than eight years of dating, a source confirms to PEOPLE. Their reps could not be reached for comment.
The Bad Boys for Life actress, 31, and the Once Upon a Time… in Hollywood actor, 28, first got together in 2011. Fans first speculated about a breakup when neither Hudgens nor Butler posted photos celebrating Christmas and New Year's Eve together. Hudgens did publicly celebrate his birthday in August 2019. "Happy birthday to my love, my other half, my constant inspiration and supporter. My best friend. My everything. 28 is going to be 🔥🔥🔥," she wrote on Instagram.
The pair had been long distance as they filmed projects in different countries. Hudgens has starred in a number of Netflix Christmas movies recently, shooting The Princess Switch: Switched Again in the U.K. in November 2019. And Butler will play Elvis Presley in an untitled biopic that's currently in pre-production.
[From People]
Sounds like they split before the holidays and weirdly, Vanessa didn't milk the breakup for headlines and sympathy. What is this, maturity?? My joke: Austin dumped her when she gave that terrible interview about how much she loves Woody Allen's movies. The timeline actually fits! But no, after nine years together, it was probably more like "they grew apart, busy careers, etc."
Embed from Getty Images
Photos courtesy of WENN, Getty.
Source:: Cele|bitchy
(Visited 1 times, 1 visits today)