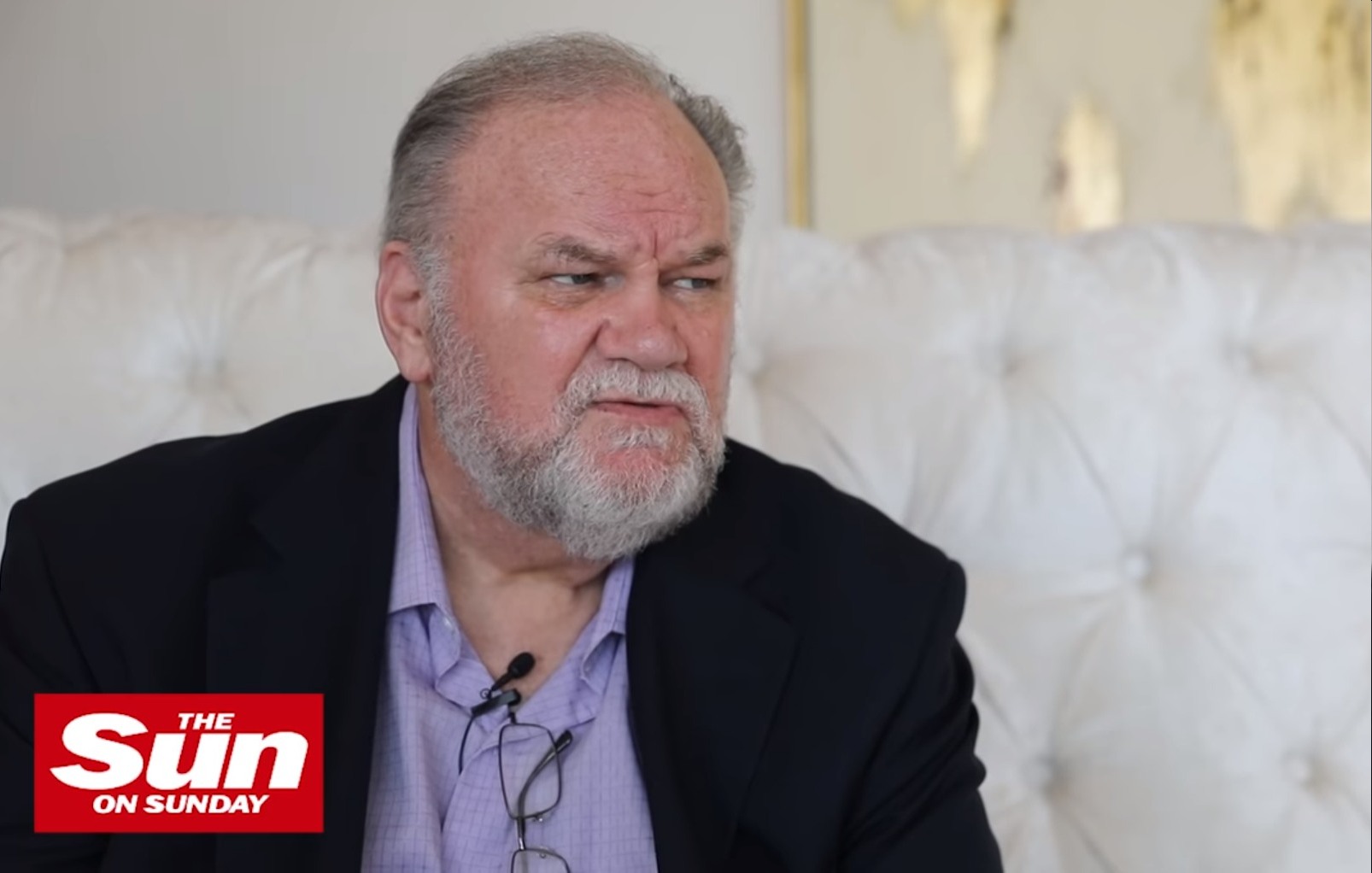 I remember just before Meghan Markle and Prince Harry's wedding last year, when the British papers suddenly "revealed" something they had known for months: that Thomas Markle had been setting up paparazzi photos for profit. I felt like I was on crack as I watched the British papers act like this was brand-new information, and that it was obviously Meghan's fault for not taking better care of her dad. All of that set the tone for the cracked-out shenanigans of both Thomas Markle and the British tabloid press for months to come. All of it has a performative nature on both sides, and Thomas is working in tandem with the British media to denigrate and destroy Meghan.
So it is with the letter Meghan sent Thomas last August. She basically sent him a long-detonation bomb: she knew he would eventually sell the letter, so she made sure that when the letter became public, she would in fact be airing her side of their drama. And for that, she's being criticized too, because again, everything about this makes me feel like I'm smoking crack. Meghan is a smart chess player who thinks ten steps ahead, and for that she's being criticized. Everything she wrote to her father is true, and he sold the letter, and somehow it's all still Meghan's fault to the British press.
The Mail on Sunday dined out on the newly-revealed letter, and you can see their coverage here. Meghan takes her dad to task thoroughly, and Thomas offered commentary on what she said piece by piece. One of the stupidest moments is that he acts like Americans don't know the expression "down the rabbit hole." Um, Americans are familiar with Alice In Wonderland, dumbass. Anyway, Katie Nicholl at Vanity Fair managed to get another exclusive, and obviously it's gentle on Meghan:
Meghan is said to be "at her wit's end" over her father's decision to continue giving interviews, despite her pleas with him to stop speaking out. Kensington Palace has declined to comment on the letter, while sources close to the duchess say she has no plans to comment, fearing it could escalate an already difficult situation. "She cares for her dad, and has concerns for him and his mental health, which is one of the reasons she doesn't want to comment on this," says a source. "It's a very complex, very emotional situation, and let's not forget she is seven months pregnant."
Markle said he had planned to keep the letter private, but felt that after Meghan's friends rushed to her defense and attacked him via People magazine, he had no choice but to defend himself. "The letter was presented in a way that vilified me and wasn't true," he told the Mail on Sunday. The full contents of the letter were not made public, and more details could be released this weekend.
Meghan is said to be devastated that her 74-year-old dad has …read more
Source:: Cele|bitchy
(Visited 2 times, 1 visits today)