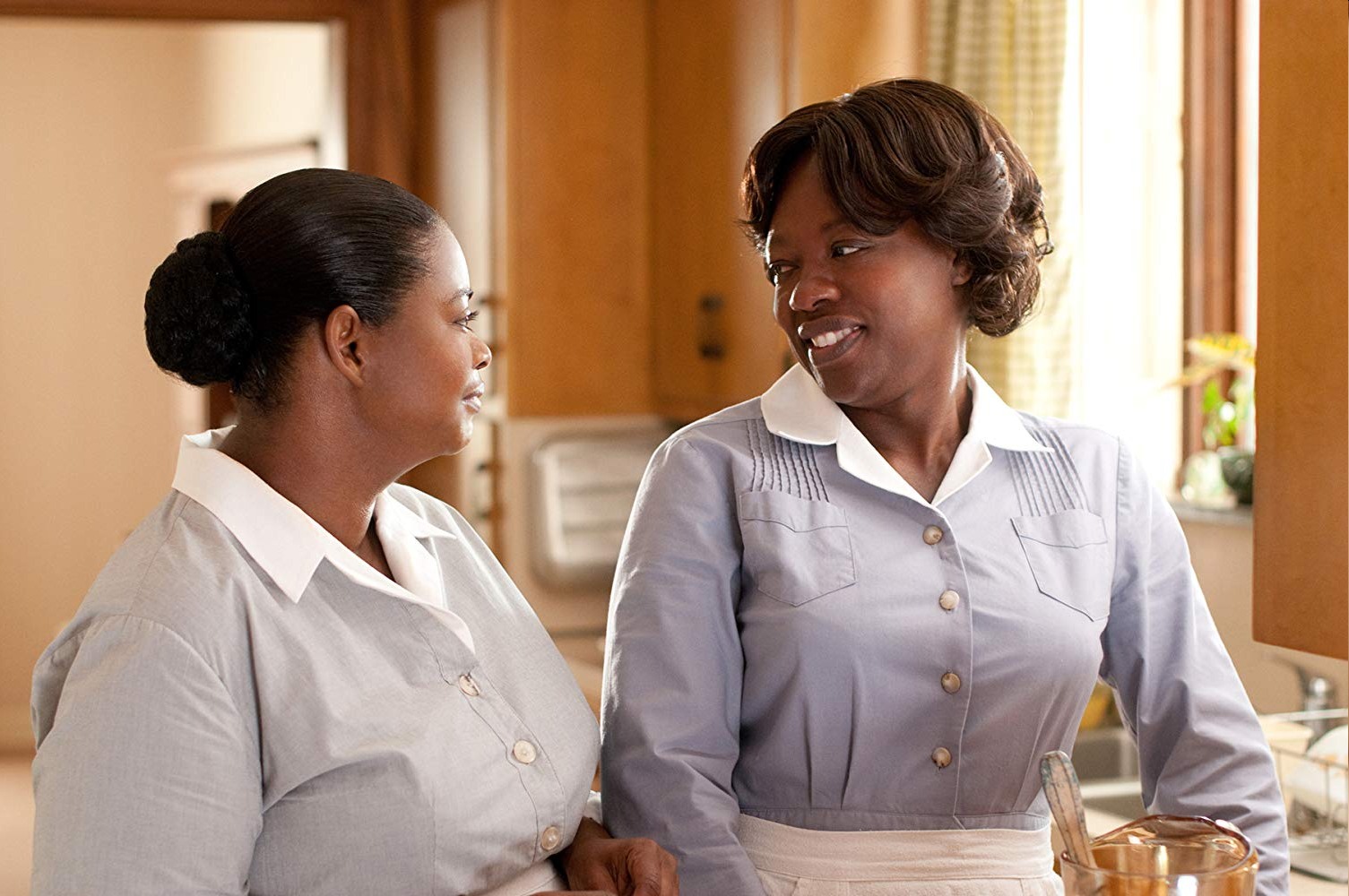 Even though it's my job, there are few moments from past Oscars that I actually retain and can remember at a moment's notice. Viola Davis losing Best Actress to Meryl Streep is one of them though. Viola Davis was nominated for Best Actress for The Help, and Meryl was nominated for The Iron Lady. Both women had been splitting the big awards up until Oscar night, when Harvey Weinstein's campaign for Meryl ("she hasn't won in decades!") worked out. I'll never forget the disappointment I felt for Viola and I'll never forget how disappointed she seemed too. Meryl won an Oscar for a sub-par performance in a terrible film too, while Viola did an incredibly job in a commercially successful film. I often wonder if losing the Oscar sort of soured the film for Viola too. It sounds like it – Viola is currently promoting Widows, and she talked about regrets, naming The Help as one of her regrets.
"Have I ever done roles that I've regretted? I have, and 'The Help' is on that list," Viola Davis told the New York Times at the Toronto Film Festival Tuesday. As part of a slew of questions submitted by Times readers, Davis shared personal ruminations on her career, including the constant pressure to be a beacon of hope for women of color. "Being that role model and picking up that baton when you're struggling in your own life has been difficult," she said, but "I choose to be the leader."
What does weigh on her conscience, she said, is her role in "The Help," which has been criticized for over-crediting white women for improvements in race relations, instead of placing more emphasis on the real heroes of the story, black maids like Davis' character Aibileen. A question from a Chicago woman, who wondered whether Davis had ever regretted pulling a Burt Reynolds by passing on a momentous role, became a platform for Davis to discuss her thoughts about "The Help."
"I just felt that at the end of the day that it wasn't the voices of the maids that were heard," she said. "I know Aibileen. I know Minny. They're my grandma. They're my mom. And I know that if you do a movie where the whole premise is, I want to know what it feels like to work for white people and to bring up children in 1963, I want to hear how you really feel about it. I never heard that in the course of the movie."
She was, however, adamant that it was a good experience and that she still thinks fondly of everyone she worked with.
"The friendships that I formed are ones that I'm going to have for the rest of my life," she told the Times. "I had a great experience with these other actresses, who are extraordinary human beings. And I could not ask for a better collaborator than [director] Tate Taylor."
[From Page Six]
I think that's fair. She had …read more
Source:: Cele|bitchy
(Visited 3 times, 1 visits today)