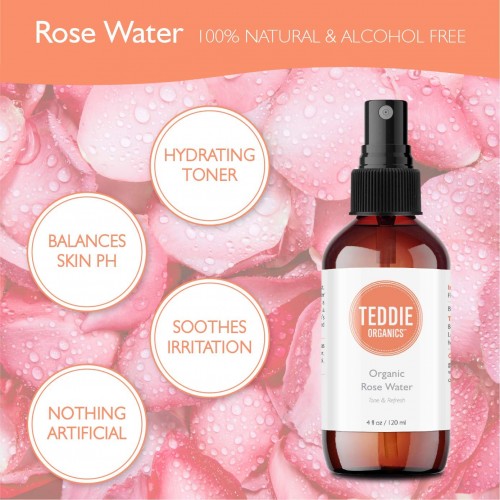 I got the cloud yoga mat and it's absolutely wonderful. I've never had a yoga mat that I didn't have to fold over. For once I can do situps without hurting my tailbone and I can kneel on it and it doesn't hurt my knees at all. I also got the glycolic exfoliating face mask from InstaNaturals and I really like that too. If you're looking for the best product to get for your face, nothing beats the Dr. G's Brightening Peeling Gel! I know I keep talking about it but I love it and can see and feel a huge difference in my skin.
A hydrating primer for that glowing dewy look
From CB: After reading Oya's post on fall makeup trends I really want to try the dewy look. I have different highlighters of course, but I need something that gives my face that allover glow. Many articles recommended an oil-based primer. Hydratouch oil primer by NYX has almost 1,600 ratings and 4.1 stars on ReviewMeta. It's said to be great for dry skin especially. Women say that it's not oily at all and that " my foundation applies perfectly after I use it." "I freakin love how smooth it makes my powder foundation go on..even my liquid foundation goes on better with this," "it does not leave my skin looking oily, only less dry," "Gives my 47 yr old skin a beautiful dewy finish" and "My skin feels so smooth, even my husband noticed." Some reviewers say it has a perfumey smell but others call it a nice tea smell. Note that if you want a good non-dewy primer, the cheapest option is Monistat Chafing Relief Powder Gel. I use this every day as a face primer, it has the same ingredients as more expensive brand name primers.
An 100% organic pure rose water toner for sensitive skin
From CB: This 100% organic rose water facial toner by Teddie Organics is under $10 for 2 ounces. It has over 3,600 ratings, 4.5 stars and a B on Fakespot. People say it's especially good for rosacea and can soothe and clear up redness, breakouts and dry spots. They write "this spray leaves your skin dewy, smooth, hydrated and refreshed," " I really love how heavenly scented this rosewater is and how refreshing it is to use" and "After only a few days, I noticed a cleaner, brighter more even tone to my face." Some say it can go bad and that you may want to keep it in the refrigerator. I've been transferring products to the little plastic travel tubes from Dollar Tree and putting the remainder in the fridge.
Soothing Aloe Vera Gel for face and body
From CB: This soothing Aloe Vera Gel by Nature Republic is just $6 for around 11 ounces! It has almost 1,400 ratings and 4.4 stars on ReviewMeta. The consistency is lighter than typical Aloe Vera Gel and it …read more
Source:: Cele|bitchy
(Visited 1 times, 1 visits today)