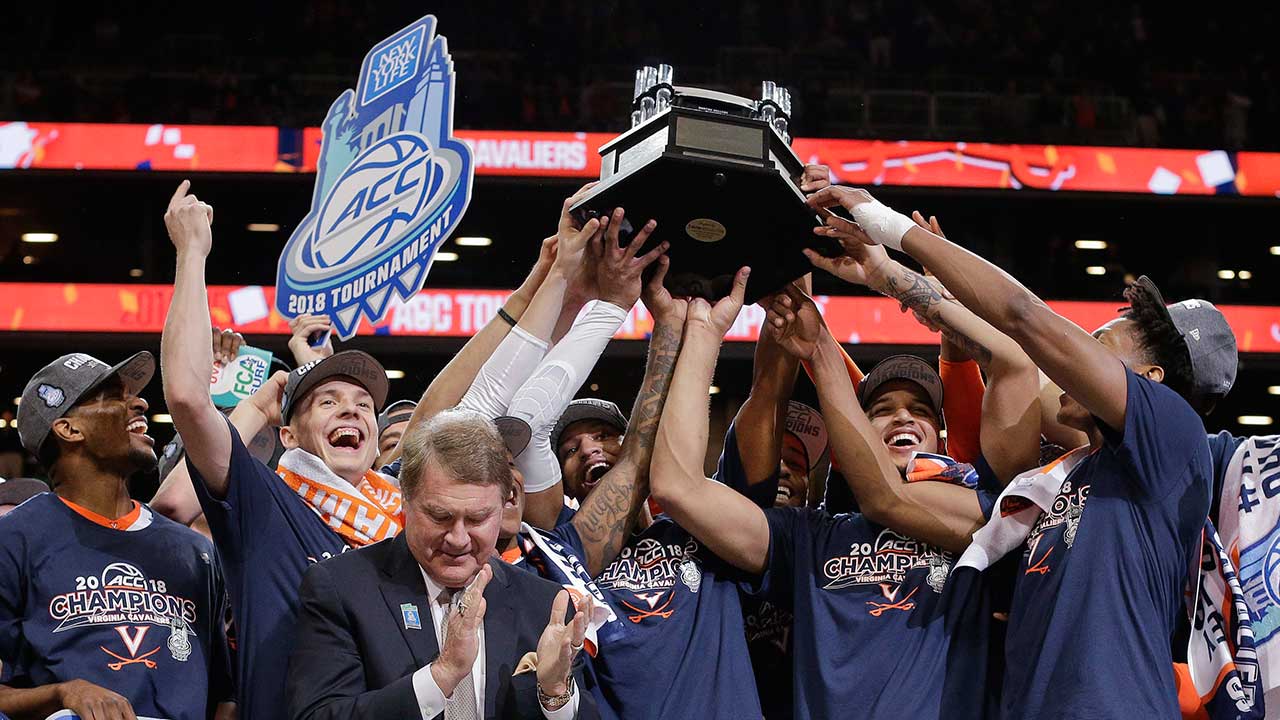 The last time the NCAA Men's Final Four was in San Antonio was 2008 and all four number one seeds made it. A decade later the chances of the bracket remaining chalk until the final weekend is unlikely.
There has been unprecedented amount of parity in the major conferences in the NCAA and that balance has made for an unpredictable tournament season.
Here's a look at the programs with the best shot to survive three weekends of single elimination basketball.
Arizona – (27-7) No. 4 in the South
Arizona may or may not pay their players but, no question, they are worth the price of admission.
They have multiple guys who can score. They are big and physical. They also have the number one player in the country in DeAndre Ayton, who will likely be the number one pick in the NBA draft.
Ayton averaged 20.3 points per game and 11.5 rebounds with his 7'1", 260-pound stature. His ability to show and hedge defensively is astounding for a man of his size. Their only issue is the struggle to get Ayton the ball late in games. His sidekick, Allonzo Trier, is a big shot taker and maker.
They are the most talented team in the tournament and are back in the dance for their 25th consecutive birth. Only John Chaney has more tournament wins without a final four appearance than Sean Miller.
Could this be the year?
Duke – (26-7) No. 2 in the Midwest
If you're betting on Duke you're really betting on their coach. This is Coach Krzyzewski's 23rd consecutive tournament birth, which ties Dean Smith for the most of all-time. Coach K has the most tournament appearances (34), wins (91), is tied for first in final four appearances with 12, and he's won 5 titles.
Duke had the top recruiting class in the nation led by Marvin Bagley, who is a future lottery pick. With the Blue Devils offense running through him, Bagley had 19 double-doubles this year on the way to becoming the second freshman to win ACC Player of the Year. Duke was just 4-5 in their last nine games with Bagley in the line up.
In the four games the freshman missed, Duke won by an average of 19.5 points. The veteran on the squad is Grayson Allen who is the only player left from the 2015 championship game. Allen put up 23.8 points per game in the four games without Bagley when he was hurt. The ESPN BPI gives them an 11% chance to win it all.
Duke is a 5/1 favourite according to the Westgate Las Vegas SuperBook.
Kansas (27-7) – No. 1 in the Midwest
Kansas is used to being a favourite. This is the ninth straight year the Jayhawks are seeded number one or two. Their 14th number one seed selection trails only North Carolina who has been seeded number one 16 times.
The Jayhawks now have 27 plus wins each of the last four seasons. This season …read more
Source:: Sportsnet
(Visited 1 times, 1 visits today)