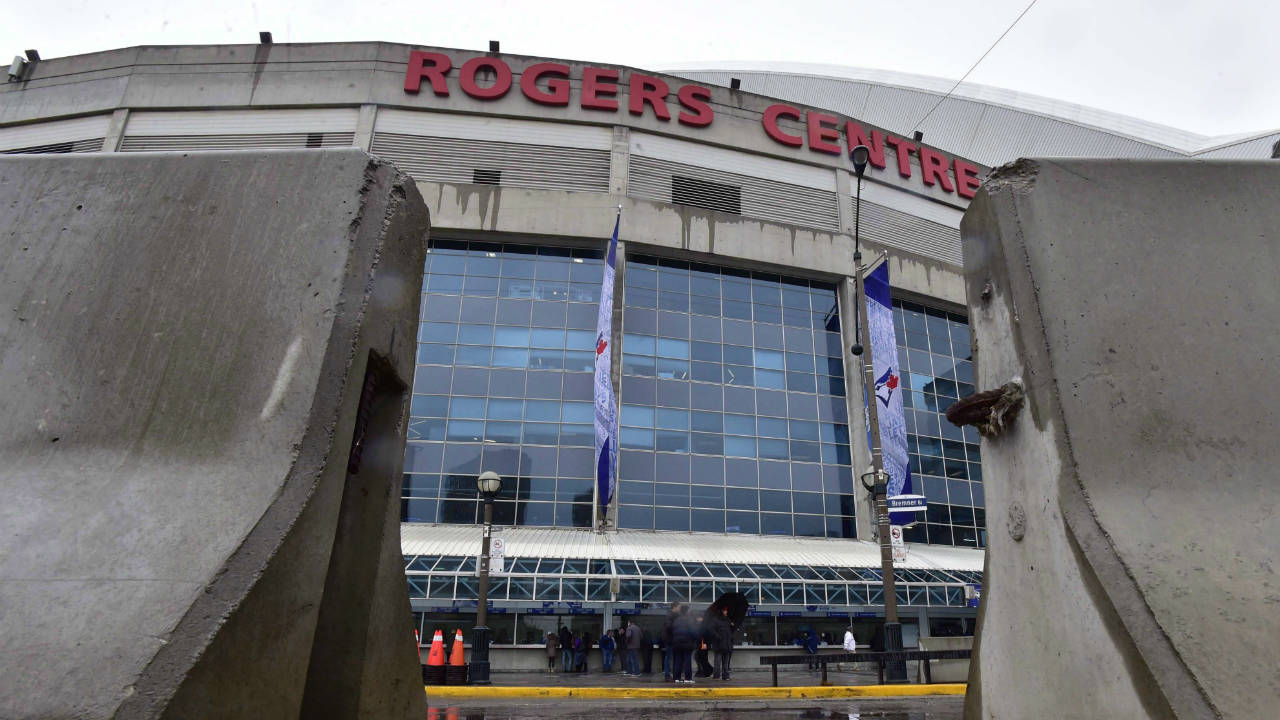 Monday night's Toronto Blue Jays game could be postponed after ice fell onto Rogers Centre from the CN Tower.
The Toronto Blue Jays are currently working with CN Tower and Toronto Police Service to assess the conditions around Rogers Centre and the viability of playing tonight's game against the Kansas City Royals.
We will continue to assess the situation and provide an update shortly.
— Toronto Blue Jays (@BlueJays) April 16, 2018
The Blue Jays are scheduled to host the Kansas City Royals for the first of the three-game series.
Due to extreme weather, the #CNTower is now closed. We will continue to monitor the weather and provide updates as necessary. / En raison d'une météo extrême, la #TourCN est fermée. Nous continuerons de surveiller la météo et vous donnerons des mises à jour dès que nous pouvons.
— CN Tower/La Tour CN (@TourCNTower) April 16, 2018
More to come.
Source:: Sportsnet
(Visited 19 times, 1 visits today)