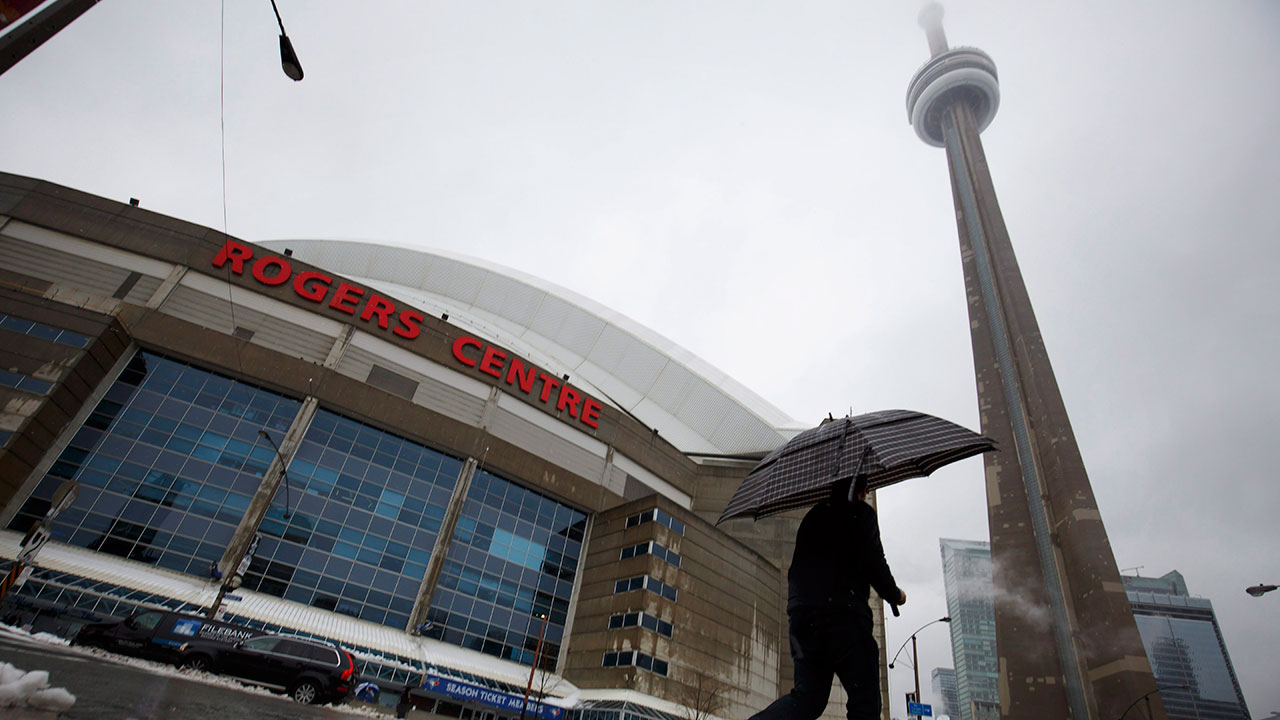 TORONTO – Unsafe roof conditions caused by falling ice from the CN Tower on Monday caused the second postponement in Rogers Centre's history, with the Toronto Blue Jays and Kansas City Royals set to play a doubleheader starting at 3:07 p.m. Tuesday.
The decision was made after workers climbed the roof amid ongoing rain to patch holes caused by the debris. Pitchers from both clubs took to the field afterwards to get some throwing in.
Three tarp mats were set up beneath one hole in right field while five other covers of varying sizes were placed along the edge of the infield where the shortstop typically plays and into short left. There were no holes in the roof visible above those areas.
The only previous postponement in dome history came April 12, 2001, also with the Royals in town, when two roof panels collided, causing a hole and sending pieces of sheet metal and insulation down to the turf.
The Blue Jays had hoped a return to their domed stadium would provide a respite from the relentless storms that led to a pair of postponements in Cleveland over the weekend.
Earlier Monday, the Blue Jays said they were working with the CN Tower and Toronto police to assess whether a game could be played safely.
Outside the dome, police cordoned off pedestrian areas around the CN Tower with yellow caution tape and posted signs warning of falling ice.
Source:: Sportsnet
(Visited 2 times, 1 visits today)