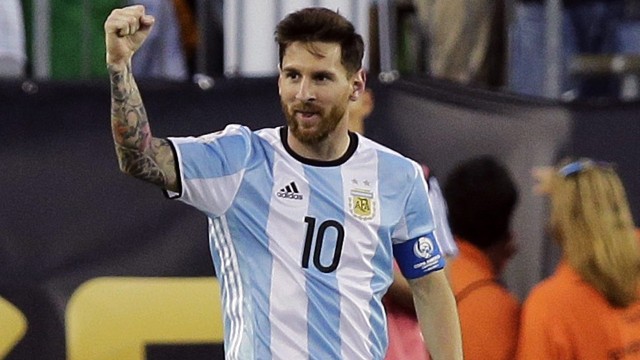 GROZNY, Russia — Mohamed Salah will be given until the last moment to prove he's fit to play in Egypt's World Cup opener against Uruguay on Friday.
Salah injured his left shoulder on May 26 in the Champions League final.
"Maybe he could start on the bench, but a final decision has not been made yet," the Pharaohs' team doctor, Mohamed Abouelela, told The Associated Press on Monday.
2018 World Cup coverage on Sportsnet
The FIFA World Cup in Russia runs from June 14 to July 15, and Sportsnet.ca will have in-depth daily coverage.
Daily news & feature stories
| Match schedule
| Group standings
| Team profiles
| History of the World Cup
| Scoreboard
Salah jogged for about 30 minutes on Monday as his teammates trained on the same pitch in Grozny for the match in Ekaterinburg.
"He is doing (physiotherapy) sessions on his shoulder and working out in the gym," squad executive director Eihab Leheita said. "We hope he will be with us for the Uruguay match."
Leheita said a physiotherapist from the medical staff of Salah's Liverpool club was at Grozny to help, and denied the English club was pressuring the Egyptians not to play Salah before he is fully fit.
"We will not pressure Mohamed. At the end, he is our son," Leheita said.
After Uruguay, Egypt takes host Russia on June 19 and Saudi Arabia on June 25.
It's Egypt first World Cup since 1990.
Source:: Sportsnet
(Visited 6 times, 1 visits today)