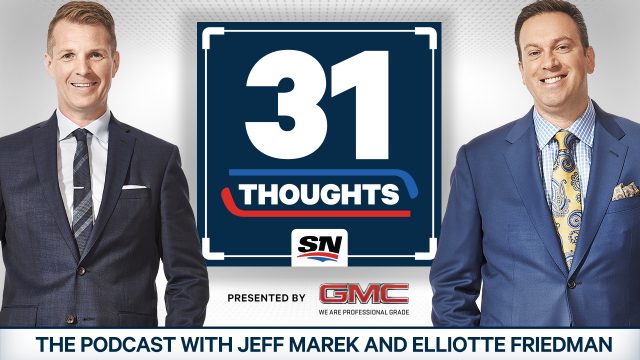 LOS ANGELES – Desperate to channel their formidable Stanley Cup play from a few years ago, the Los Angeles King are going retro tonight.
Their long-time top two defencemen are returning to the lineup, Drew Doughty from suspension and Jake Muzzin from injury. And Kings' coach John Stevens is reuniting his "70s Line" of No. 77 Jeff Carter between No. 70 Tanner Pearson and No. 73 Tyler Toffoli – the trio that became a big thing in the National Hockey League during Los Angeles' 2014 run to the Stanley Cup.
But down 2-0 in their first-round playoff series to the Vegas Golden Knights, who have used their speed and depth to outplay the Kings so far, what Los Angeles needs most is to re-establish its heavy game in the offensive zone to extend shifts and force mistakes from their opponent.
The Kings were outshot 56-30 in Friday's 2-1 loss in double overtime and most of the series' first two games were played in
L.A.'s half of the ice.
"We just won the Jennings Trophy," Stevens said of the Kings' NHL-leading defensive record. "You don't do that by guys not having intensity about the game. The makeup of our team has changed a little bit (since 2014) in terms some of the mobility and the way our back end is built. We've got some young players in our lineup at key positions that I think has changed a little bit. But we love how hard our teams play and how committed they are. To me, that factor is still in place like it was a few years ago."
Even in their Stanley Cup seasons of 2012 and '14, the Kings were far from the fastest team in the NHL. But they were relentless and overpowering in the offensive zone. So far, the Knights have moved the puck so quickly and efficiently out of their end, the Kings have been unable to play to their half-court strength.
"We always talk about having fuel tanks full in that (offensive) zone," Stevens said. "If we manage the puck well and execute cleanly, we're going to get into that situation with lots of gas in the tank, as opposed to spending too much time in your zone and then you're looking just to get a puck in and change because your tank is empty."
if ( "1" == true && 'undefined' !== typeof window.getIndexAds ) {
var so = {preroll:{1:{1:{siteID:191888},2:{siteID:191889}}}};
adServerUrl = window.getIndexAds( 'http://pubads.g.doubleclick.net/gampad/ads?sz=640×360&iu=%2F7326%2Fen.sportsnet.web%2FVideo&ciu_szs=300×250&impl=s&gdfp_req=1&env=vp&output=vast&unviewed_position_start=1&ad_rule=1&vid=5770012529001&cmsid=384', so, permalink);
} else {
adServerUrl = "http://pubads.g.doubleclick.net/gampad/ads?sz=640×360&iu=%2F7326%2Fen.sportsnet.web%2FVideo&ciu_szs=300×250&impl=s&gdfp_req=1&env=vp&output=vast&unviewed_position_start=1&ad_rule=1&vid=5770012529001&cmsid=384";
}
$el.after( unescape("%3Cscript src="" + (document.location.protocol …read more
Source:: Sportsnet
(Visited 5 times, 1 visits today)