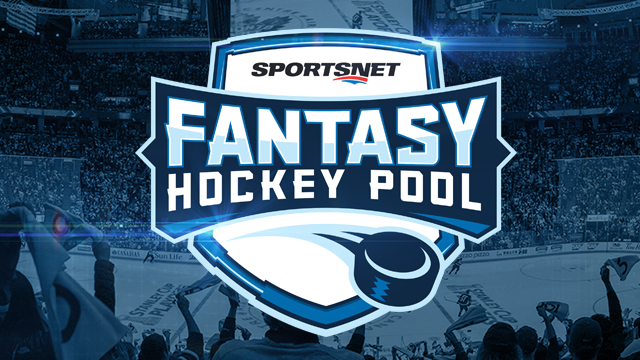 WINNIPEG—Paul Maurice knows how this works. He knows the way this city feels about its Jets, or more important, what this city is expecting from its Jets this season.
"10-1, right?," he said drily. "Every night."
Twenty-two years after Winnipeg lost its franchise, and seven years after it got one back, the city is primed for a Stanley Cup, clearly one of the NHL's best teams with arguably the most impressive collection of quality big men in the sport.
Maurice is the coach and low-key Kevin Cheveldayoff is the general manager who get to manage all that, get this team from October to April in shape to begin the long, hard slog that the Jets and their fans got a taste of last spring with a run to the Final Four.
"You could see the excitement level generated with this city, how it grew over three rounds," said Cheveldayoff. "It's not hard to understand how important this is, and how excited this Jets Nation could become."
Play the Sportsnet Fantasy Hockey Pool!
Play the Sportsnet Fantasy Hockey Pool for your chance to score big with over $30,000 worth of prizes to be awarded!
The challenge is not thinking too far ahead.
"You can fall into a trap with this league. It's a very humbling league," said Cheveldayoff. "The moment you take a breath, someone passes you by."
If the Jets looked on the weekend in a loss to Dallas like a team that was taking a breath, they looking far more focussed on the task at hand in their home opener Tuesday against the Los Angeles Kings. The Jets weren't perfect, but they were very, very good, winning a 2-1 game they dominated but couldn't turn into a one-sided contest because of the combination of good work from Jonathan Quick's goaltending understudy, Jack Campbell, and some inefficient shooting of their own.
Still, the Jets held the Kings to only 19 shots after giving up 77 shots in their first two games. Only in the third did L.A. press, and it wasn't in convincing style.
"I thought in our own zone we were very detailed," said Winnipeg goalie Connor Hellebuyck. "That made it very easy on me."
Opening night in Manitoba was thus a successful one, and a feel good one. Fans yelled "TRUE NORTH" during O Canada as loud as ever, the Dirty Catfish Brass Band provided a nice respite from the non-stop audio assault you get in most rinks these days, they honoured the Jets' first captain from the WHA days, the late Ab McDonald, and there were plenty of those snappy alternate "Aviator" jerseys in the crowd, with the team set to officially unveil them on Rogers Hometown Hockey this weekend when they host Carolina.
The Jets made few changes over the off-season, but they are asking more of talented youngsters like Nik Ehlers and Kyle Connor, and integrating players like Jack Roslovic and
Source:: Sportsnet
(Visited 1 times, 1 visits today)