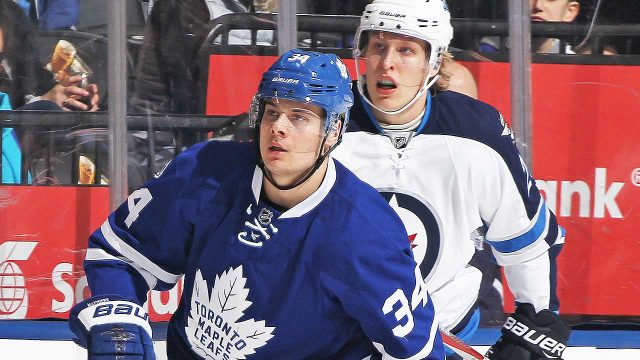 LAS VEGAS – The corner of Las Vegas Boulevard and Tropicana Avenue is dominated by the Statue of Liberty, her incongruous existence in the Sonoran Desert made only slightly less surreal by the Empire State and Chrysler buildings behind her, part of the spectacularly kitschy New York-New York Hotel and Casino.
Above all the tourists and Elvises – or are they Elvi? – on Friday, the replica Lady Liberty wore a giant Vegas Golden Knights' jersey.
Considering the current state of the America, the statue's famous inscribed offer to "give me your tired, your poor, your huddled masses yearning to breathe free" is cruelly ironic. Yet it perfectly suits the hockey team that plays in the big arena behind the New York-New York.
The Golden Knights accepted the tired and poor, the unwanted and over-priced, the unappreciated and unaccomplished from the National Hockey League's teeming shores in order to build their expansion team.
And they constructed a sporting version of the American Dream, imagining big, working hard and, above all else, believing in themselves when no one else would. They won 51 regular-season games to become, by far, the most successful first-year team in NHL history. In a desert.
Stanley Cup Playoffs on Sportsnet NOW
Livestream every single game of the 2018 Stanley Cup Playoffs—blackout free—plus the Toronto Blue Jays, key Raptors & NBA Playoffs matchups and the 100th Mastercard Memorial Cup, all in one subscription.
SIGN UP
Nothing seems impossible for the Knights because they've already done what seemed impossible.
Erik Haula, a 27-year-old former seventh-round draft pick who never had more than 15 goals in an NHL season until he scored 29 this year in Las Vegas, slipped a forehand under goalie Jonathan Quick at 15:23 of double overtime Friday as the Knights beat the Los Angeles Kings 2-1 to seize a 2-0 lead in their first-round playoff series.
if ( "1" == true && 'undefined' !== typeof window.getIndexAds ) {
var so = {preroll:{1:{1:{siteID:191888},2:{siteID:191889}}}};
adServerUrl = window.getIndexAds( 'http://pubads.g.doubleclick.net/gampad/ads?sz=640×360&iu=%2F7326%2Fen.sportsnet.web%2FVideo&ciu_szs=300×250&impl=s&gdfp_req=1&env=vp&output=vast&unviewed_position_start=1&ad_rule=1&vid=5770237695001&cmsid=384', so, permalink);
} else {
adServerUrl = "http://pubads.g.doubleclick.net/gampad/ads?sz=640×360&iu=%2F7326%2Fen.sportsnet.web%2FVideo&ciu_szs=300×250&impl=s&gdfp_req=1&env=vp&output=vast&unviewed_position_start=1&ad_rule=1&vid=5770237695001&cmsid=384";
}
$el.after( unescape("%3Cscript src="" + (document.location.protocol == "https:" ? "https://sb" : "http://b") + ".scorecardresearch.com/beacon.js" %3E%3C/script%3E") );
$( document ).one( 'ready', function() {
$( "#video_container-687499" ).SNPlayer( {
bc_account_id: "1704050871",
bc_player_id: "rkedLxwfab",
…read more
Source:: Sportsnet
(Visited 5 times, 1 visits today)