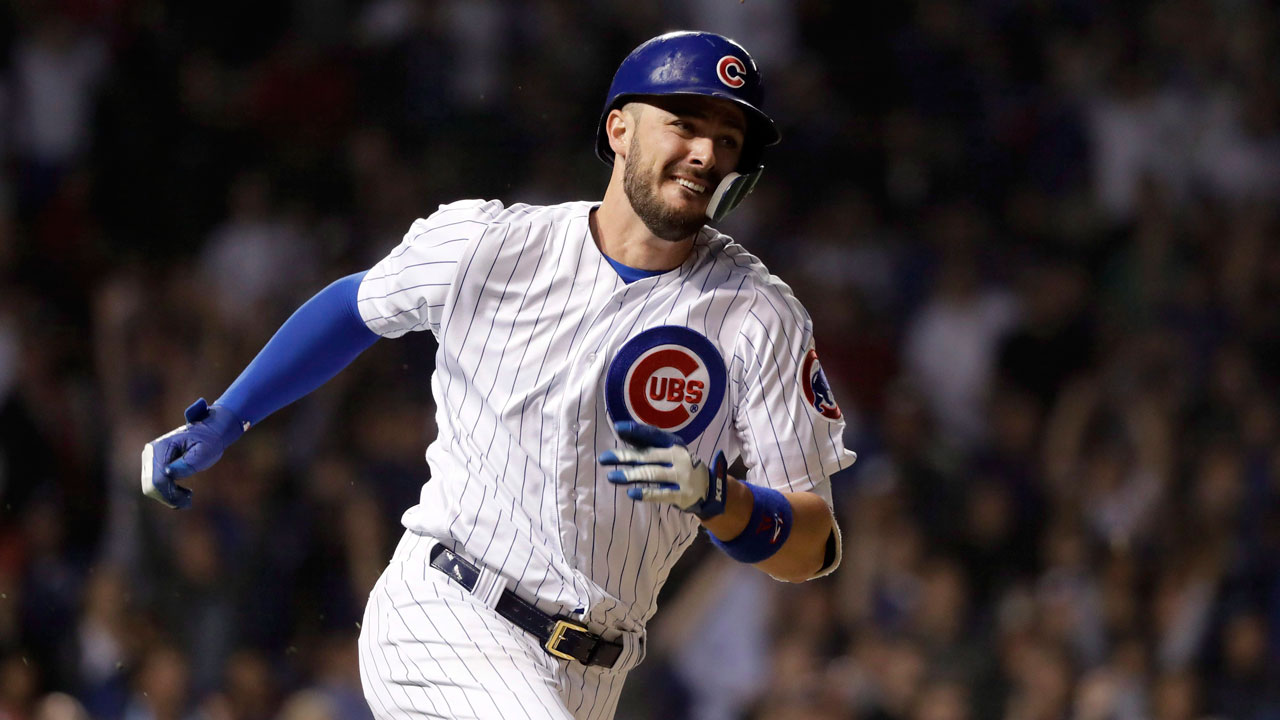 Just two years removed from winning the World Series, the Chicago Cubs could be looking at a major overhaul of their roster.
According to ESPN's Buster Olney, the Cubs have made it clear to the rest of the league that they'd be open to trade discussion with just about any of their players, including star third baseman Kris Bryant.
A two-time all-star and the NL rookie of the year in 2015, Bryant was instrumental in the Cubs' 2016 World Series title, when he also won NL MVP, but a 2018 season that saw him play just 102 games as he battled through injury.
Bryant will turn 27 in January and is arbitration eligible. He's expected to get something in the $12.4-million range, according MLBTradeRumors.com
The earliest he can become a free agent is in 2022.
As Olney reports, Cubs GM Theo Epstein said at the recently concluded GM Meetings that there would be no untouchables on his roster as far as trades are concerned.
"We've never operated with untouchables," Epstein said, specifically referring to Bryant and Anthony Rizzo. "It sends the wrong message. Given what we're trying to accomplish, it would be virtually impossible to envision the deal that would make sense to move them. I just don't believe in untouchables. Why limit yourself?"
Source:: Sportsnet
(Visited 2 times, 1 visits today)